Tannery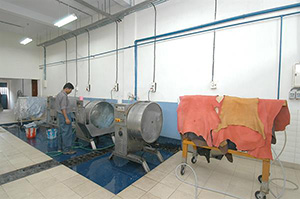 Having years of experience, Industrial Safety Products Pvt. Ltd prides itself on offering the largest leather producing tanneries in India. We believe that our infrastructure has been the pillar behind the popularity of our tanneries. Raw hide is processed in our tanneries having all the advanced facilities to manufacture genuine leather, under the global safety guidelines, before crafting leather gloves. Our production unit is spread over a huge area and is the hub of the skilled professionals having years of experience in processing raw hide.
We invite our valuable clients have a look at our advanced infrastructure so that they can understand the high level of specialization we follow in our production method. Our tanning process consists of a series of operations through which raw hide and skin are converted into gloving leather most efficiently. The process is actually a complex series of mechanical processes and chemical reaction, which we maintain and comply all global guidelines like REACH.
Unique Features Of Leather Processed In Our Tanneries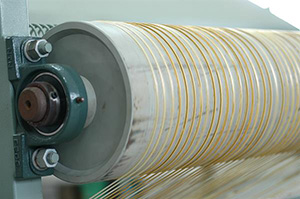 High Quality
Durable
Good insulator of heat
Skin friendly
Can be folded to give new shape
Various thickness available
Water repellency
Heat resistance
Anti Static
Various types of skin availability
Our Green Initiative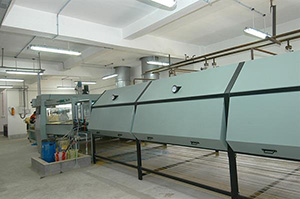 We are fully committed to offering a clean and green environment to all. With this purpose in mind, we have closed all our older tanneries located within the city and set up new ones in areas designated by the government uutside the main city in the Kolkata Leather Complex. These new tanneries are environment-friendly and have its base in the new leather tannery zone in Kolkata suburbs. The complete focus of our employees is on manufacturing high-quality and reliable gloving leather capable of catering to individual customer specifications. This facility has a capacity of producing 30 million sq. ft. of grain and split leather required for crafting work gloves every year. We also excel in manufacturing innovative varieties of oil, water and heat resistant leathers tested and approved under European CE norms.
Why Our Tanneries Is The Best In The Industry?
The largest leather producing tannery in India.
We make use of the latest machinery during the manufacturing process.
Source raw products for our tanneries from all over India as well as from Africa, Brazil, and other major leather exporting countries as well.
We value the reputation earned by us and leave no stone unturned in maintaining it by producing reliable leather for crafting gloves & other leather safety products as well.
"Willing To Know More About Our Leather Tanneries? Feel Free To Contact Us Now"